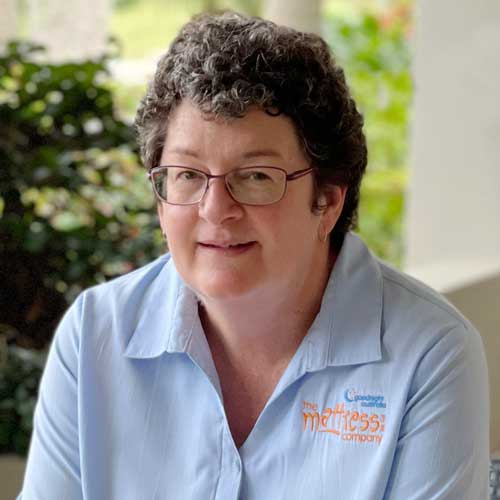 About
The Mattress Company is a well-established, innovative business with combined staff experience of over 147 year's mattress manufacturing experience in one place.
Our staff enjoy being able to freely offer innovative and creative ideas for new and improved designs. As a result, our staff are very loyal to the brand with some working with us for decades.
Initially starting with a basic Bonnell innerspring mattress design to now offering over 107 different models. Still with the Bonnell innerspring but now also offering LFK, pocket spring, latex and interactive core systems.
Mattresses are constructed in 6 standard sizes, and as well as caravan and boat configurations, your choice is almost endless.
We have market-leading technology, systems and logistics of a multinational corporation but are of a size that still takes pride in every piece produced.
Since one-third of your life is spent sleeping, why would you even think of compromising on such an important investment as your bed?
The Mattress Company employs highly skilled craftsmen and women to design and build our bedding.
Using superior quality products, we strive to do what it takes to prolong the life of your mattress. Once you lie on a Mattress Company bed, you'll recognise the difference. All mattress and base components have been sourced for durability, longevity, and at the end of the day, your ultimate night's sleep.
In our commercial range, we can also manufacture to your own specific requirements if requested as well. For both Commercial and our Domestic/home ranges, we can arrange delivery Australia-wide and internationally.
Why is it best to purchase a Mattress Company mattress?
We take pride in our work.
All materials used are well above industry standard
Materials are Healthguard, and Ultrafresh treated
Our mattresses are double-sided, even including pillow tops
Our Mattresses protectors zip on and off
We use felt pads on top of spring units, denser foams in all beds and use suede supports for comfort and to ensure your mattress lasts longer.
Innovative and using the latest technologies and materials.
Special sizes and shapes for Caravans and Boats
Adjustable/reclining bed mattresses